❄

️️
❄

️️
❄

️️
❄

️️
❄

️️
❄

️️
❄

️️
❄

️️
❄

️️
Grilled Bratwurst with Sautéed Sweet Onions and Cabbage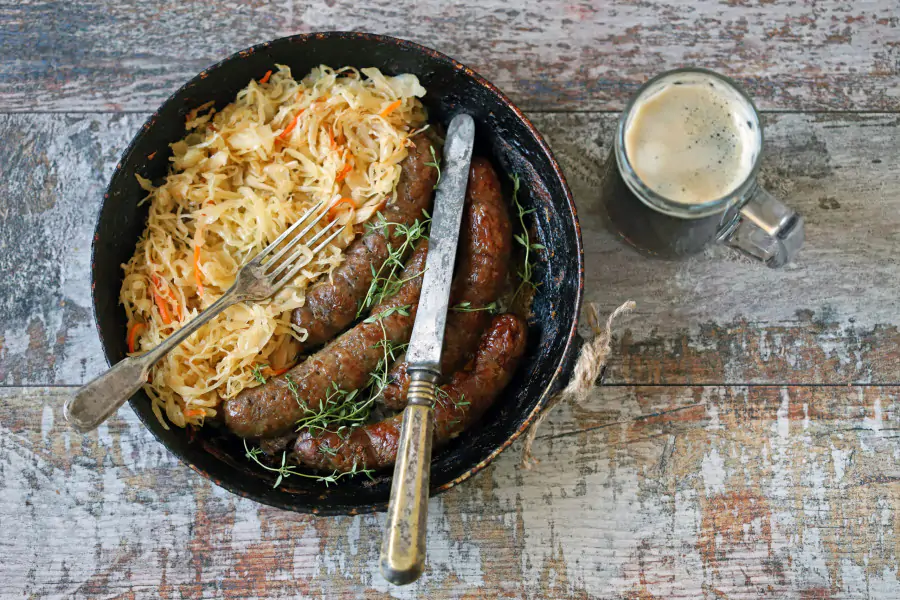 วิธีทำอาหาร
Directions
Combine the mustard and honey in a small bowl and set aside.
Heat 2 tablespoons of the vegetable oil in a large skillet over medium heat. Add the onions and sauté until softened, 4 to 6 minutes.
If necessary, add a little more oil to the pan, then add the cabbage. Continue cooking until the cabbage wilts and reduces in volume, 2 to 3 minutes.
Sprinkle the brown sugar over the mixture, add the vinegar and season with salt and pepper. Continue cooking, stirring often, until both the cabbage and onions are tender and golden, 7 to 10 minutes longer. Taste and adjust the seasoning and set aside.
Preheat a gas or charcoal grill to medium heat and oil the grates. Add the bratwursts and grill, turning frequently, until the casings are crisp and lightly browned, 5 to 6 minutes total.
Serve the bratwurst on bakery-style hot dog rolls topped with the onion cabbage mixture and honey mustard.
ดูสูตรอาหารเพิ่มเติม
เลือกชมสินค้า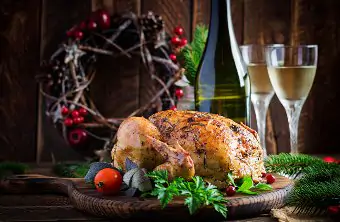 Order Christmas Food
ปรับการค้นหา