Eggs and Bacon Breakfast Tacos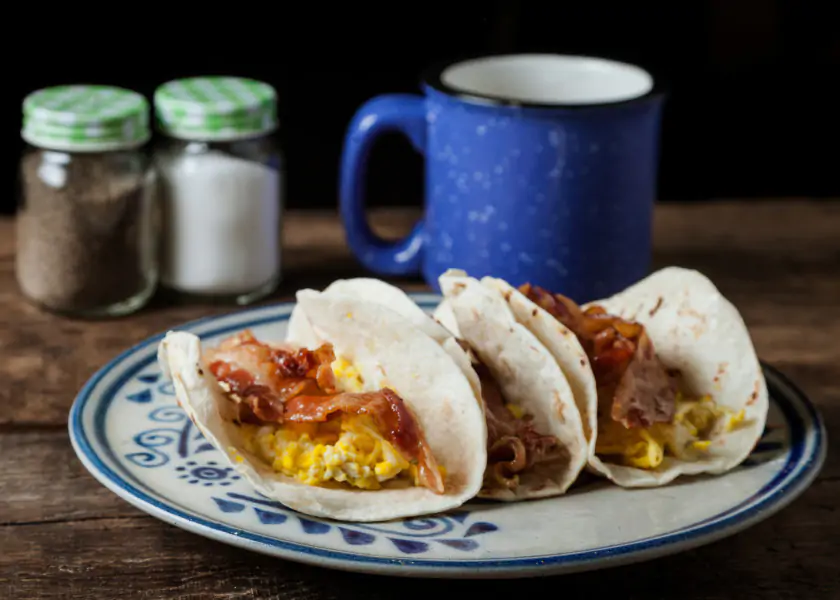 Cooking Method
Directions
Scramble up the eggs in a bowl.
Heat up a skillet with a small sliver of butter. Once the butter is completely melted, pour the eggs onto the hot skillet.
Scramble until the eggs are completely cooked through.
Separate the eggs into four tortillas. Crumble the bacon and sprinkle on, along with the taco cheese and salsa.
Serve immediately.
View More Recipes
Browse Products
Refine Search