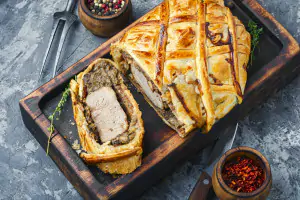 A wonderful centerpiece for a roast dinner or special occasion. Beef wellington combines a tender and juicy fillet, with a coating of mushroom duxelles and puff pastry. A little effort is required in preparation but once ready is simple to cook and serv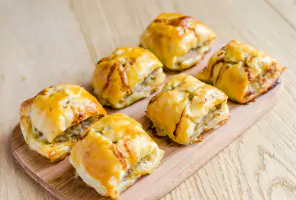 These pork and apple sausage rolls come out beautifully and can be prepared and cooked in under an hour. For best results enjoy one hot and fresh from the oven, but they also taste equally good cold.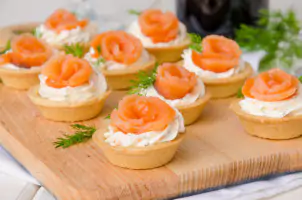 This is a tasty appetiser that will be sure to impress at any special occasions.