Smoked salmon, avocado and herb tarts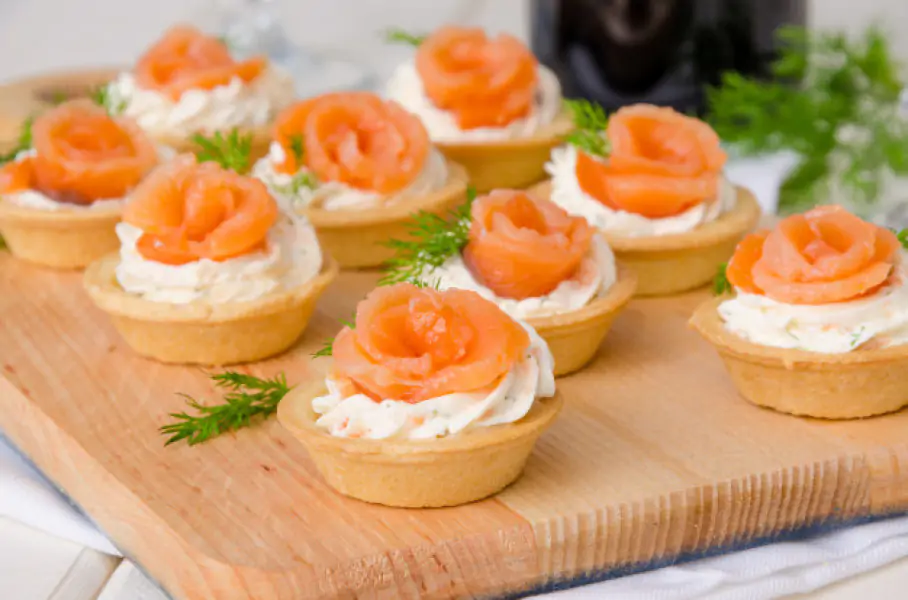 Cooking Method
Directions
Preheat oven to 220C/200C fan-forced. Line a baking tray with baking paper.
Using a 7.5cm round cutter, cut 20 circles from pastry.
Using a 5.5cm round cutter, cut a circle from the centre of 10 of the circles. Discard small cut-outs.
Place whole circles on prepared tray. Top with pastry rings. Brush with egg.
Bake for 10 minutes or until golden and puffed. Stand for 15 minutes (see notes)
Process avocado, juice and coriander in a food processor until smooth. Season. Stir in 2 teaspoons chives and 2 teaspoons dill.
Spoon avocado mixture onto pastry cases.
Top with salmon and remaining chives and dill. Serve immediately.
View More Recipes
Browse Products
Refine Search