Hot smoked salmon pasta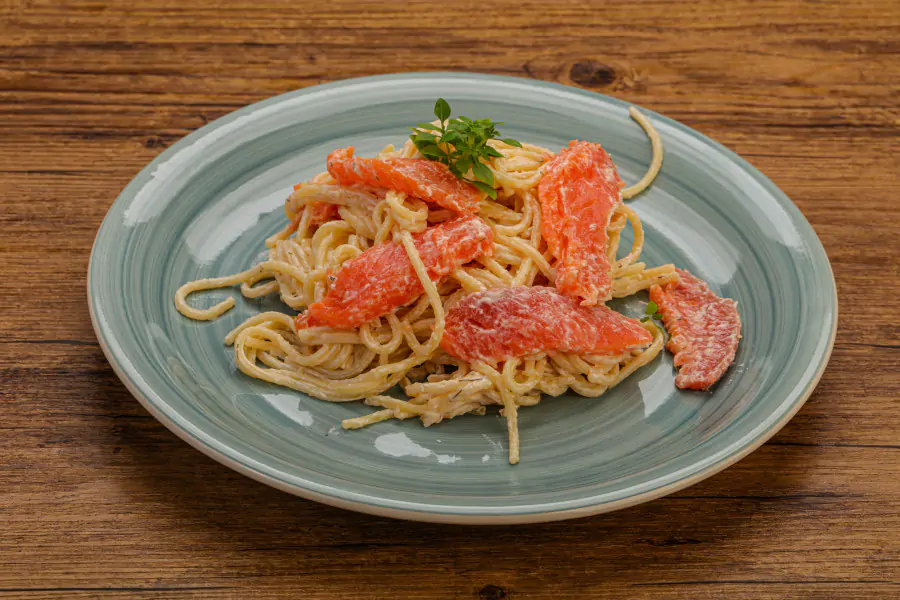 Cooking Method
Directions
Cook the spaghetti in a large saucepan of salted boiling water until al dente. Drain, reserving 2/3 cup of the cooking liquid. Return the spaghetti to the pan.
Meanwhile, heat the oil in a large frying pan over medium heat. Cook the onion, stirring, for 2 minutes or until soft.
Stir in the sour cream and reserved cooking liquid. Season and bring to the boil. Stir through the spinach, chopped dill, salmon and lemon juice. Cook for 1 minute or until heated through. Pour over the spaghetti and toss to combine. Sprinkle with reserved dill sprigs.
View More Recipes
Browse Products
Refine Search