Bacon & Spinach Stuffed Chicken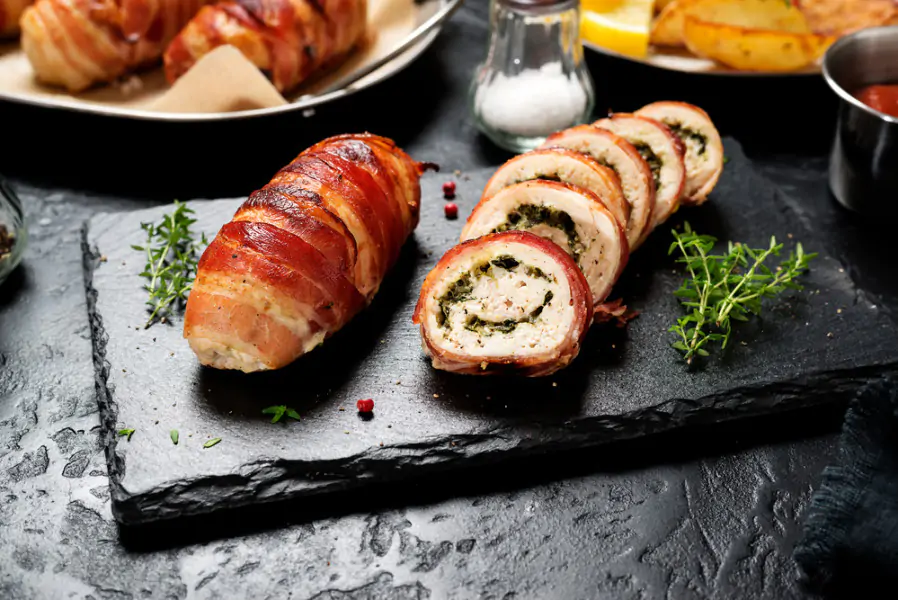 Cooking Method
Directions
Preheat oven to 400°. Line a large baking sheet with foil.
Make slits width wise in chicken, being careful not to cut all the way through chicken. Season with salt and pepper. Place on prepared baking sheet.
In a medium bowl, combine cream cheese, spinach, artichokes, and ½ cup of mozzarella. Season with salt, pepper, and a pinch of red pepper flakes.
Fill slits with cream cheese mixture and sprinkle remaining ½ cup mozzarella on top and drizzle with oil.
Wrap with bacon strips.
Bake until chicken is cooked through and bacon is crispy, 35 minutes.
View More Recipes
Browse Products
Refine Search