Curried Cod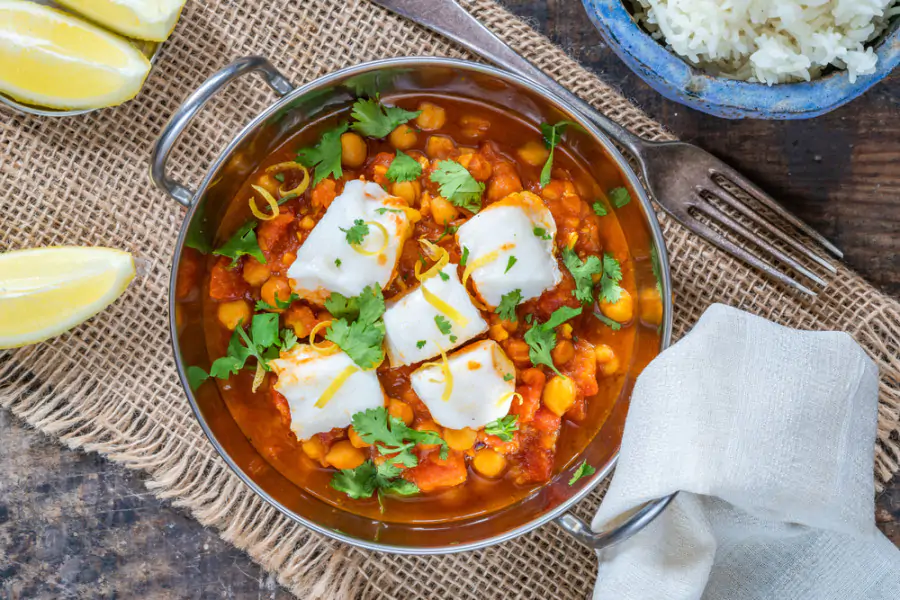 Cooking Method
Heat the oil in a large, lidded frying pan.
Cook the onion over high heat for a few mins, then stir in the curry powder, ginger, and garlic.
Cook for another 1-2 mins until fragrant, then stir in the tomatoes, chickpeas, and some seasoning.
Cook for 8-10 mins until thickened slightly, then top with the cod.
Cover and cook for another 5-10 mins until the fish is cooked through.
Scatter over the lemon zest and coriander, then serve with the lemon wedges to squeeze over.
View More Recipes
Browse Products
Refine Search