Peri-peri chicken pilaf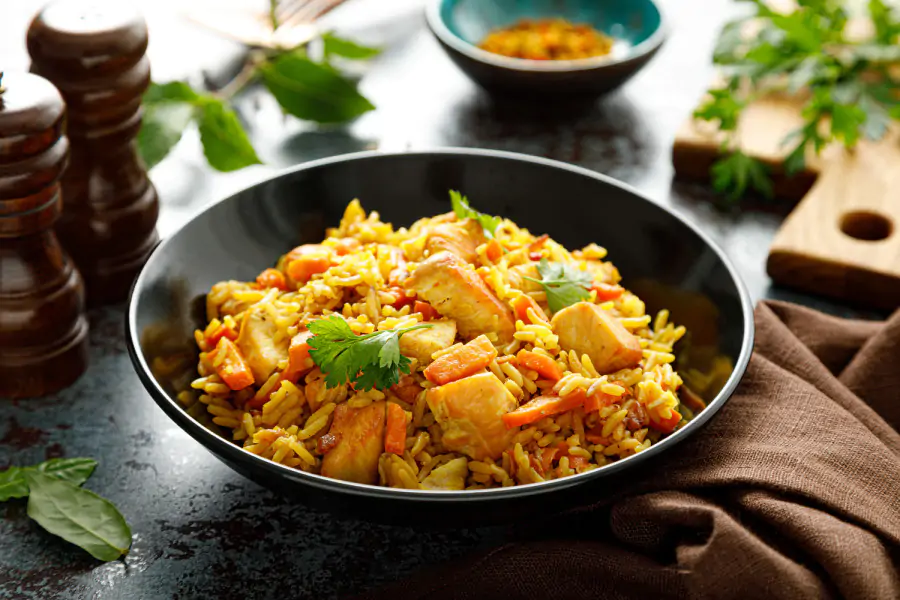 Cooking Method
Heat the oil in a large pan over medium heat. Rub the chicken with 1 tbsp of the peri-peri and brown in the pan for 1 min each side until golden. Transfer to a plate and set aside.
Add the onion to the pan and cook on gentle heat for 8-10 mins until soft. Add the garlic and remaining peri-peri, and give everything a stir. Tip in the rice and stir to coat.
Add the stock and return the chicken to the pan. Add the peppers and cover with a lid, then simmer gently for 25 mins until cooked. About 5 mins before the end of cooking, add the tomatoes.
Stir through the parsley, scatter over the chilies (if you like it spicy) and serve with lemon wedges.
View More Recipes
Browse Products
Refine Search