Air Fryer Coconut Shrimp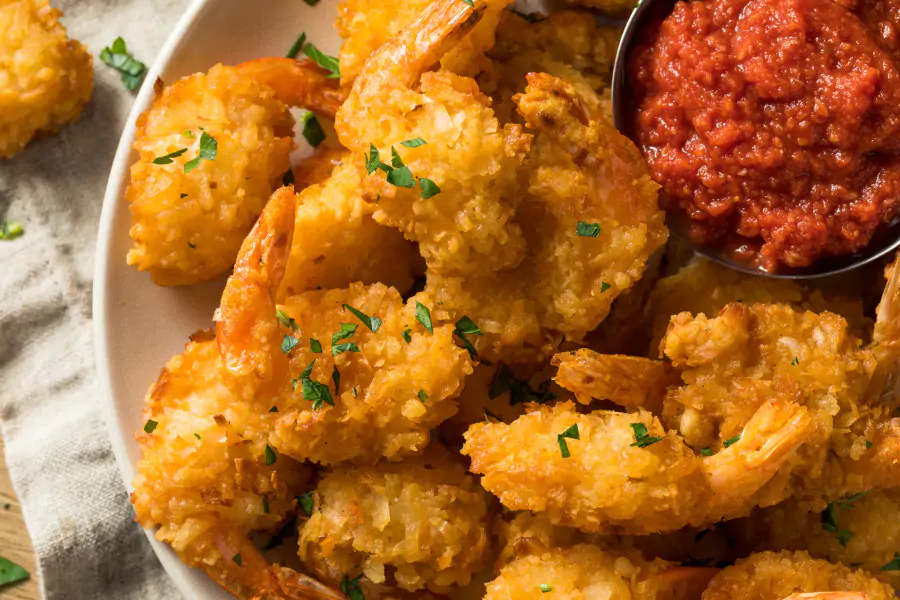 Cooking Method
Directions
In a shallow bowl, season flour with salt and pepper. In another shallow bowl, combine bread crumbs and coconut. Place eggs in a third shallow bowl.
Working with one at a time, dip shrimp in flour, then eggs, then coconut mixture.
Place shrimp in the basket of an air fryer and heat to 400°. Bake until shrimp is golden and cooked through, 10 to 12 minutes. Work in batches as necessary.
In a small bowl, combine mayonnaise, Sriracha, and chili sauce. Serve shrimp with dipping sauce.
View More Recipes
Browse Products
Refine Search