Spanish Chorizo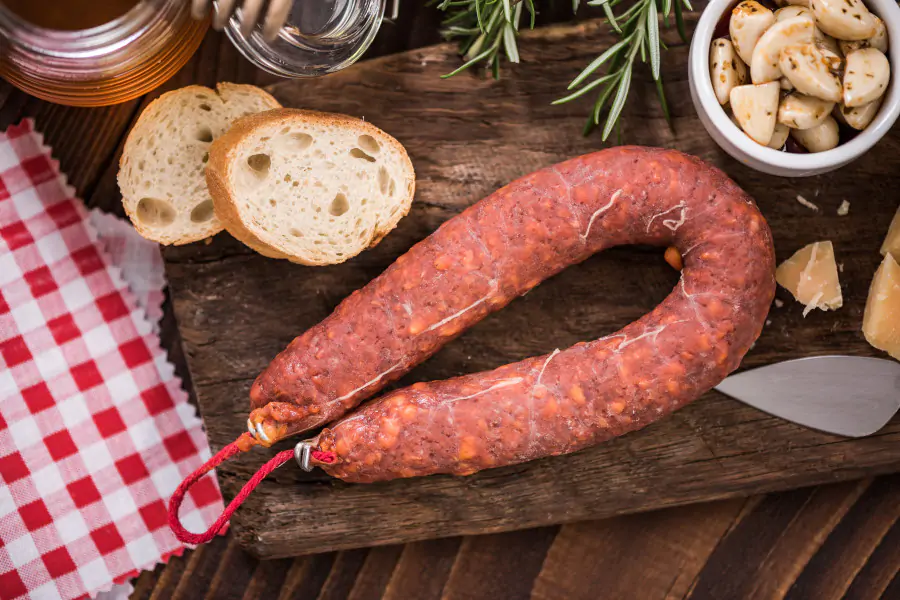 Cooking Method
Part freeze the pork sholder and then pass through an electric or hand grinder using the coursest grind setting.
Mix all herbs and spices into the ground meat.
Dissolve starter culture in 2tbsp of boiled or distilled water.
Knead culture into the meat.
Fill the UMAi Dry casings with the meat mixture, making sure to avoid air bubbles.
Hang sausages in pairs at around 20C for 36-48 hours to ferment.
Place on wire rack in fridge until has lost 35% of weight, approximitely 4 weeks.
View More Recipes
Browse Products
Refine Search